COVID-19 Update​
For the month of April the practice will be closed for regular appointments but we are still seeing patients for Emergencies.  We are now offering WhatsApp video Consultations and Phone assistance for regular dental and orthodontic emergencies.
To make an appointment call 01 8371144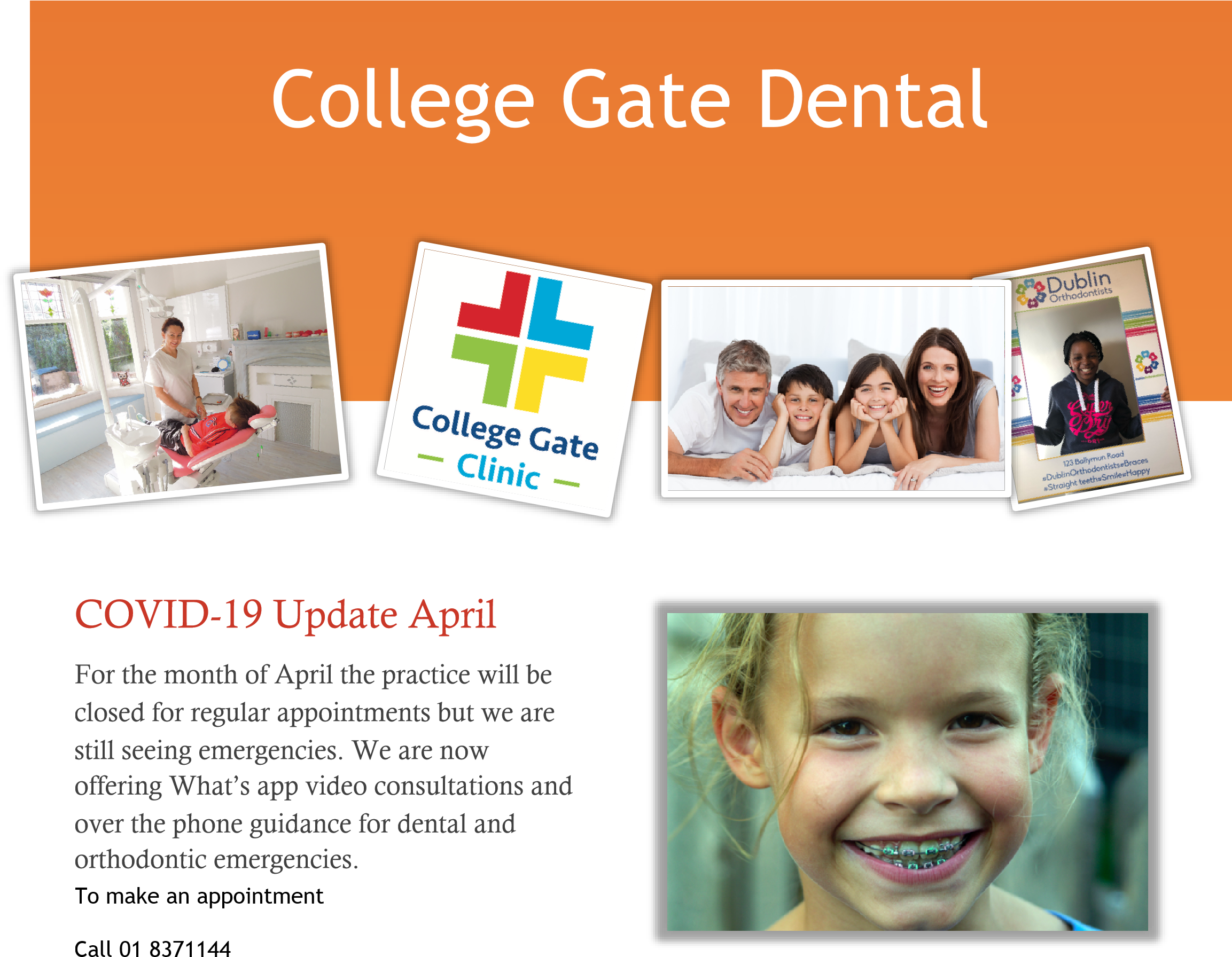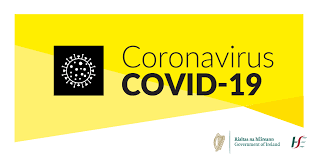 The HSE and the Chief Dental Officer 
Have instructed dental practices  to PRIORITISE URGENT TREATMENT where possible.  The following guidance is to  support you in helping  managing minor symptoms  at home.
This guidance is to reduce  the risk of virus transmission in the community And to help protect staff and patients from Contracting COVID-19
Do I Have An Emergency​
Facial swelling extending to eye or neck or floor of the mouth.
Bleeding following an extraction that does not stop after 20 mins of solid pressure with a gauze. 
Pain or bleeding due to trauma or a loose tooth due to trauma
Severely broken tooth
Toothache that is preventing sleep making eating difficult combined with swelling or fever that is not  manageable with pain killers.
Call 01 837 1144 if you have the any of  above
You need to go to A + E if a facial swelling is causing shortness of breath or difficulty swallowing.
Non Urgent Dental Treatments​
Loose crowns
Loose dentures
Non Urgent Dental Treatments​
Filling that has fallen out
Filling that has fallen out (picture on the left, we can't restore them like the one on the right at the moment)
Chipped tooth with no pain
Mission Statement
Our aim is to service our local community by providing you and your family with excellent medical and dental care in a modern healthcare facility. By choosing the College Gate Clinic you will be taking a step towards healthcare facilities of the future. We hope to see you soon.
General Opening Hours
Mon – Fri 09:00–18:00  |  Wed 09:00–13:00