Welcome to Dublin Orthodontists at College Gate Clinic, Glasnevin
Claire O'Sullivan is the resident Orthodontist. She has worked on the Northside of Dublin since 2007. First in D11 Dental before relocating to the College Gate Clinic opposite DCU in 2015. She has also worked since 2003 in James Orthodontic unit which is the largest HSE orthodontic unit in the country.
Her vast experience has enabled her to treat and diagnose you or your child's problem with the utmost care and expertise. After 5 years of dental school and 6 more years of house officer jobs in hospital, Claire undertook extra training to become an Orthodontist. In total, she trained for more than 10 years before qualifying as an Orthodontist in 2003. She is registered on the Specialist List of Orthodontics having passed all her board exams and has been treating children and adults alike since then.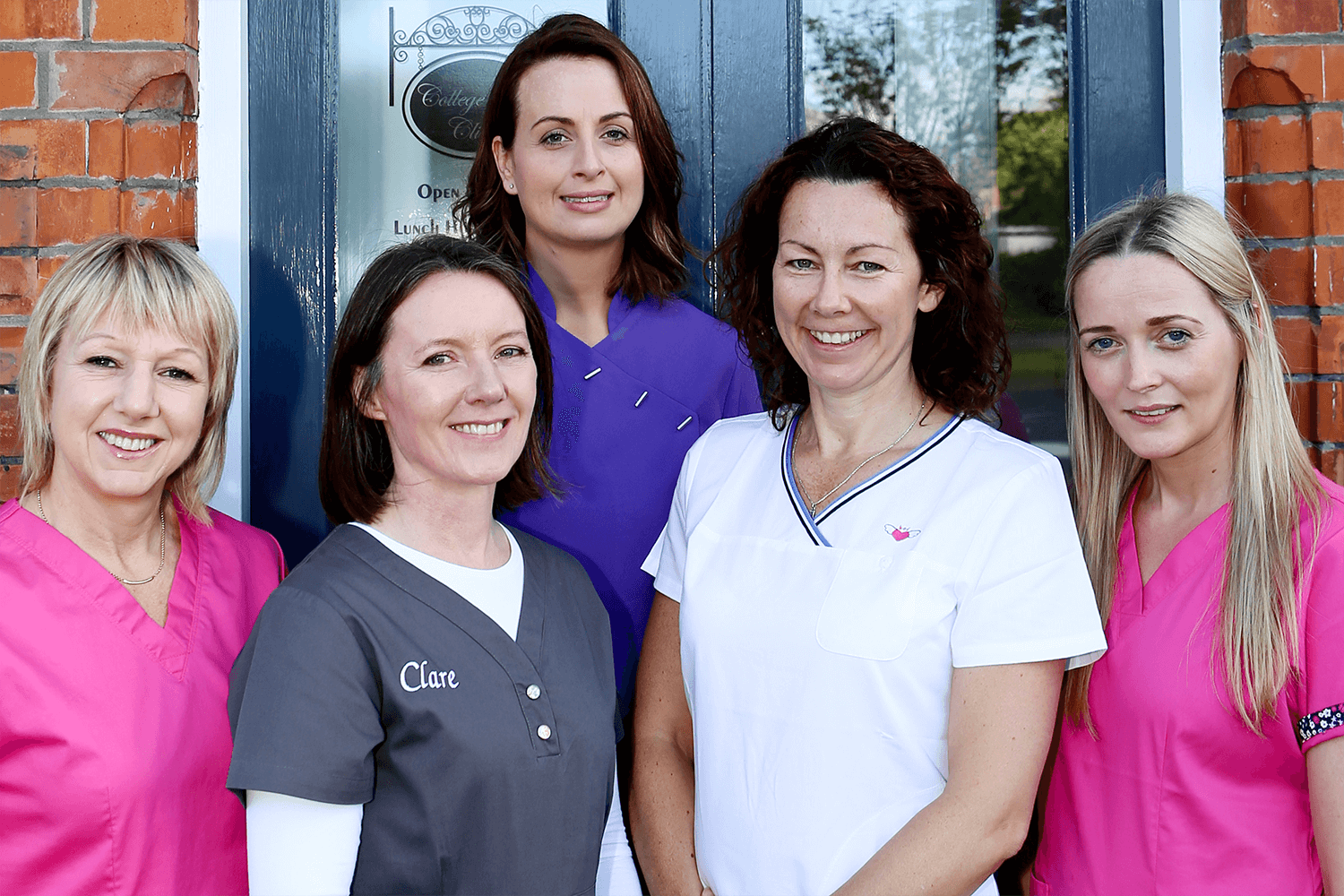 For more information on our services visit our website or you can use the enquiry form on the contact page.
Traditional Metal Braces
These are the traditional style of braces which have been around for many years. They are still worn by adults and children and used by Orthodontists every day to correct teeth alignment problems. We can make them fun with all different colours, and they are the most proven and robust system for moving teeth.
Benefits of Metal Braces
They are the most cost-effective option
Small brackets, comfortable to wear
Able to correct most orthodontic problems
Elastic bands and brackets available in multiple colours
Metal Braces might not give you the perfect appearance during your treatment, but are the most efficient and cost-effective way to align your teeth with fixed braces, even if they are not the most aesthetic choice on the market today.
With metal braces your orthodontist will have perfect control over the movement of your teeth, while there is little control with removable aligners, for example. Another great advantage of metal braces is, that even the most complex cases can be easily solved. While certain cases simply cannot be solved with aligners or would take forever with removable devices, a fixed metal brace can handle all orthodontic problems. This is also the fastest kind of orthodontic appliance, as it constantly exerts even pressure on your teeth.
Some common problems that traditional braces can correct include spacing, crowding, bite discrepancies or pull down teeth which have not erupted correctly or may be impacted. Two of the most common braces systems that we use include DAMON® and Empower™, and we have extensive experience using them on both adults and children.
Cosmetic Braces
These are the braces that you see worn by adults, as they are discreet and not very noticeable. The teeth straightening system and the process is much the same as traditional braces, only the brackets (square piece attached to the front of your tooth) and the ligature (wire) are tooth coloured.
With our Cosmetic Braces system we can correct all the same issues as with traditional braces, and they are permanently attached to your teeth, to ensure the best long-term results.
The only disadvantage to having the lighter coloured appliance in your mouth is the ongoing staining of the brackets and ligature due to the colouring in food and drinks like coffee and tea. This just means that you will have to be extra diligent with your daily oral health care routine, and you can try to reduce consumption of food and drinks that may stain your appliance.
Two of the aesthetic braces systems that we use most frequently include Damon Clear and Radiance.
Invisalign
These braces are clear and invisible and are what is called a removable braces system. Not all patients are suitable for Invisalign, but you might be a candidate for this system if you have had braces before and now your teeth have relapsed, or if you have a mild to a moderate problem. Cosmetic braces have become extremely popular in recent years, as they allow you to straighten your teeth, while at the same time continuing to live your life, and eat the foods you enjoy, because you can remove the appliance quite easily.
Why Invisalign Treatment?
Choose the clear aligner system committed to continuous innovation, with 20 years of clinical research and more than 700 patents. No other clear aligner is backed by the data and experience of 4 million cases.
Up to 50% faster treatment times.*
With weekly aligner changes, you're on your way to the smile you want even faster.
Proven results
SmartTrack® material and SmartForce® features are clinically proven to achieve 75% more predictable tooth movement.**
Better fit, better comfort
Aligners made from SmartTrack material are more comfortable, better fitting, and easier to put on and take off.***
Effective for a wide variety of cases
Proprietary SmartForce features and SmartTrack material make Invisalign treatment effective for complex cases. With innovations like these, your doctor can move your teeth more precisely.
Unique feature for teens
Invisalign clear aligners for teens contain compliance indicators that fade from blue to clear to help gauge wear time.